College Essay Support
Ongoing help for seniors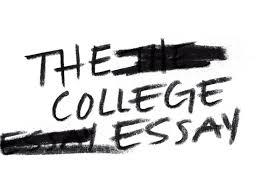 College application season is here! For all you seniors out there, the SAC Exclusive is excited to be providing you with important college information and resources during this enduring time. With many of us being high school seniors ourselves, we understand how stressful and demanding writing college essays, filling out applications, and navigating financial aid can be.
We encourage all of our fellow SCUSD seniors to check out these resources and wish you the best of luck on your college application adventures! Writing college essays is perhaps the most strenuous aspect of application season. Between the UC personal statements, Common App essay, and all of those supplemental essays, it can sometimes feel extremely overwhelming. With COVID-19 leaving us stuck at home, thousands of SCUSD seniors have lost out on the opportunity to get face-to-face support from our counselors and teachers.
That's exactly why students at YouthRISE Sacramento have created a program to pair students with adults who can read your essays and provide you with feedback on a regular basis. Interested in being paired with an essay reviewer?
Please use link (1) to sign up for support. Know any adults who have writing experience? Share the second link so they can sign up to be a reviewer (2).