Parent Volunteers Still Needed
For Prom & Grad Night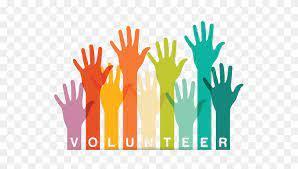 Hello West Campus Parents,
We are in need of volunteer assistance for some of our end of the year events. Please consider volunteering to support our programs:
Chaperones Needed for WC Prom on Saturday, June 4th and for WC Grad Night on Wednesday, June 15th:
We are looking for cleared parent/guardian chaperones to volunteer at the West Campus Prom at the California Automobile Museum on Saturday, June 4th. We need chaperones for the following shifts:
1st shift: 6:45pm to 9:15pm
2nd shift: 9:10pm to 11:30pm
We are also looking for cleared parent/guardian chaperones to volunteer at the safe and sober West Campus Grad Night, which will be held at the Roseville Golfland Sunplash on Wednesday evening, June 15 th to early Thursday morning, June 16th. We will not be using the water slides at this event, but will need chaperones to help supervise students in the arcade, mini golf, go cart, and food areas. Here are the shifts for Grad Night:
1st shift: 10pm to 1pm
2nd shift: 1am to 4am
If you are able to volunteer at this event, please notify the senior class advisors (Briana Fonseca at Briana-Fonseca@scusd.edu or Shawna Bell at BellS@scusd.edu.
You will need to complete the SCUSD volunteer process as soon as possible. See all details below, and attached to this email as a Word Document:
SCUSD Volunteer Process Step-By-Step
1. Complete the SCUSD Volunteer Packet. Return it to your school site along with a TB clearance. TB clearances must be updated every 4 years.
Please note that ALL Volunteers must Live Scan fingerprint. Use the Request for Live Scan form in the Volunteer Packet at open Live Scan offices.
The Covid Vaccine or Weekly Testing form* here.
*The California Department of Public Health (CDPH) issued a new public health order effective August 12, 2021 requiring all school staff and volunteers to either show proof of full vaccination or be COVID-19 tested at least once per week. To collectively reduce the impact and spread of COVID-19 in our schools and community and to comply with the public health order. If you are not vaccinated or decline to state, you will be reminded to test and report weekly by email.
2. Volunteer Application signature approval from administrator at school site selected for Volunteer Service.
3. Participate in SCUSD Volunteer Training available here.
4. Once Criminal Background check is cleared; the SCUSD HR Department will contact the designated school site with permission to begin Volunteer Service.
5. Volunteer Service begins.
Please refer all volunteer questions to Sean-Alexander@scusd.edu, (916) 643-7897.