Cross Country Coach Honored
Kevin Clancy is Runner of the Year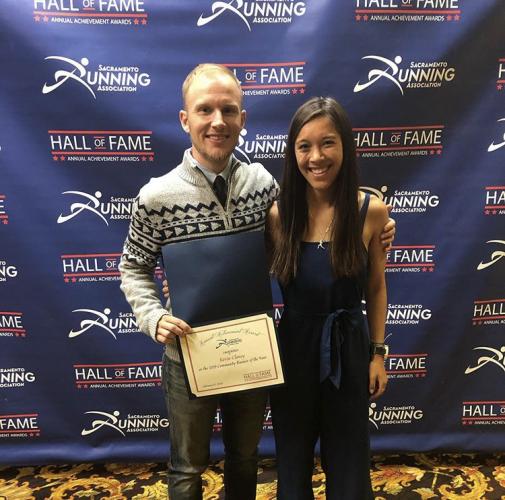 This month, Sacramento Running Association honored Kevin Clancy, West Campus cross country coach, as Community Runner of the Year. Coach Clancy has been very involved in the local running community, managing more than 130 miles as course director for a number of local races, including the California International Marathon.
As a devoted coach, Clancy has used his skills to support runners of all ages and abilities, from youth to post-collegiate competitive runners, including first-time marathoners and Boston Qualifiers. With his help, hundreds of runners in this community have been able to achieve their goals.
As coach at West Campus, Clancy has grown our cross country team into one of the area's best up-and-coming high school programs, with the Warriors defending our league titles this year and the boys' team finishing fourth in the section.
Our school community is grateful to have such a dedicated, hard-working, talented, and passionate leader working with our athletes. Congratulations and thank you, Coach Clancy!!