College Readiness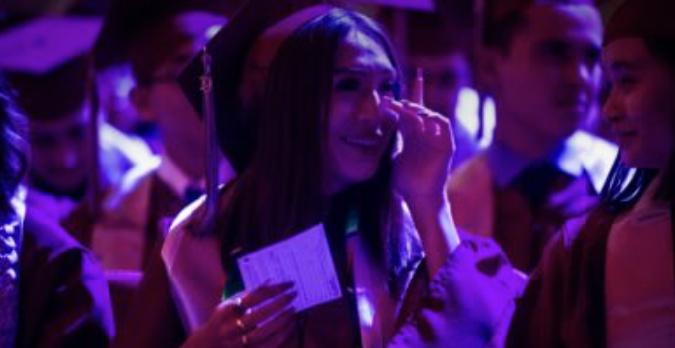 West Campus is recognized as one of the Sacramento area schools that send the most graduates to college.
See the data for yourself in this Sacramento Bee article (dated Sept. 11, 2019). The video features five of our graduates from the Class of 2019!
The ACT Test is a standardized exam that is used by U.S. colleges in their admissions process. The ACT assesses a student's college readiness in the subject areas of English, Mathematics, Reading and Science. Students may also take the ACT Plus Writing which includes a 30 minute Writing exam.
The College Board is a mission-driven not-for-profit organization that connects students to college success and opportunity.
Founded in 1900, the College Board was created to expand access to higher education. Today, the membership association is made up of over 6,000 of the world's leading educational institutions and is dedicated to promoting excellence and equity in education.
Last year, West Campus High School piloted the implementation of CCGI curriculum and support for all students. Through CCGI, our 9th-12th grade student shave access to daily and/or weekly activities that prepare them to answer the following: 1). what am I interested in pursuing academically? career-wise? 2). What are A-G Requirements? Am I A-G compliant? 3). FAFSA support and Financial Aid Types 4). College Application Process and Timeline 5). Personal Statement Support
Financial aid is money lent or given to you to help you pay for college. Grants and scholarships are kinds of financial aid that you don't have to pay back; that's why they're called gift aid.
All kinds of students get gift aid. Most grants are awarded based on financial need. But a good portion of gift aid is awarded for academic achievement.
To apply for federal student aid, such as federal grants, work-study, and loans, you need to complete the Free Application for Federal Student Aid (FAFSA). Please visit the direct website in order to walk through It includes step-by-step instructions for completing the online FAFSA as well as pre-application worksheets.