Home
SCUSD is dedicated to helping students graduate as globally competitive lifelong learners who are prepared to succeed in a career and/or higher education.
Calendar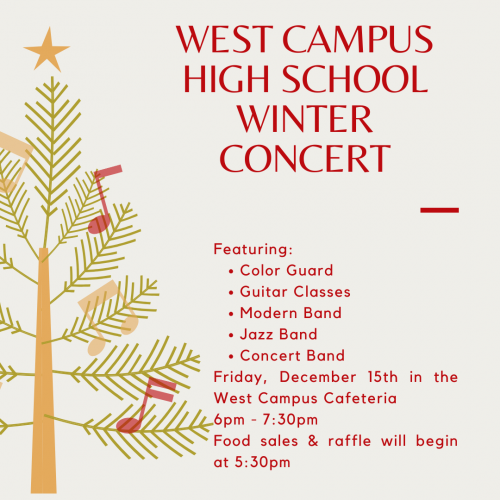 The West Campus Winter Concert will feature the after school modern band, the after school jazz band, the 1st & 3rd period guitar classes, the color guard, and the concert band! The concert is free to attend.
Food and raffle items will be on sale starting at 5:30pm, and the concert will begin at 6pm!
Reminders
Don't forget to complete the (Local Control Funding Formula (LCFF) Application. All families play a critical role in ensuring our Sacramento City Unified schools are properly funded. You can do your part by completing the required Local Control Funding Formula (LCFF) application. The deadline to turn in the LCFF application is October 31, 2023.