State Seal of Civic Engagement
Congratulations to West Campus recipients!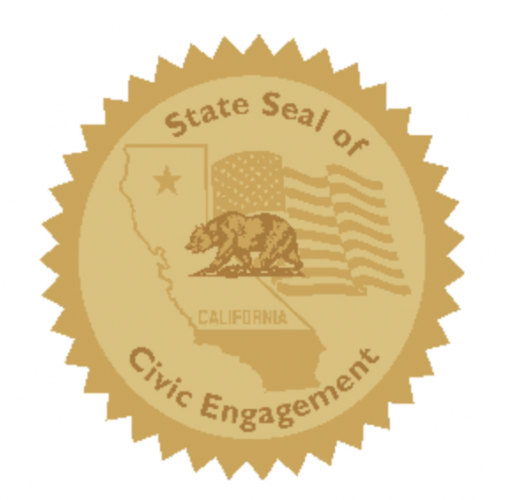 For the first time, the California State Board of Education awarded the State Seal of Civic Engagement (SSCE) to high school graduates who demonstrate excellence in civics education through civic skills and action; an understanding of civic knowledge; quality student reflection; and testimony of student civic mindedness.
The SSCE is marked by a gold seal on the student's high school diploma or transcript.
Congratulations to these five West Campus students who earned the SSCE and were honored at an SCUSD school board meeting on Thursday, June 9, 2022:
Francisco Ciraulo
Aileen Le
Ava Somera
Sky Tuse
Anthony Wong
SCUSD recognizes and thanks our students for their dedication to applying their knowledge, skills, and passions to make a positive impact in our community. We appreciate them for lending their ideas and voices to build public awareness and to advocate for positive changes in our community.
We would also like to extend our gratitude to all the teachers, principals, counselors and other staff, parents, community partners, and student ambassadors for guiding, mentoring, and supporting students to recognize and activate their voice, agency, and responsibility to advocate for community needs and improvements.