Davis Women in Business
Free Workshops for All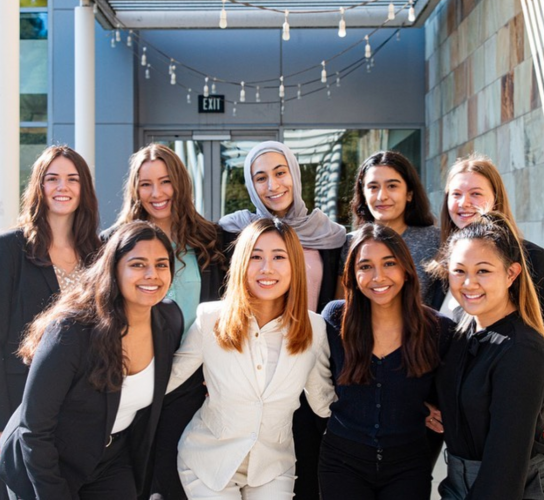 WE STRIVE TO EMPOWER YOUNG WOMEN TO BECOME SUCCESSFUL LEADERS IN THEIR FIELD OF CHOICE.
Davis Women in Business (DWIB) is an on-campus student organization at UC Davis. West Campus students are invited to DWIB's first ever high school outreach program.
Our goal for this program is to provide high school students with knowledge and skills on how to succeed in both the college and professional world. Beyond learning valuable skills, we want to inspire the younger generation to go out and become the leaders of tomorrow. Students will have the opportunity to hear from real world professionals as well as the personal experiences of current college students.
We will host 8 workshops over the course of 6 months via Zoom that are focused on business-centric topics. This program is open to anyone who is interested. Our workshops will be hosted by current DWIB members, and guest speakers will consist mainly of DWIB alumni.
A flyer is posted under Related Links (either below or to the right, depending on your device).
Workshop Schedule (Thursdays, 7:00-7:45 pm):
· Workshop 1: All Things College - October 28
· Workshop 2: Career Exploration - November 18
· Workshop 3: Professionalism and Networking - December 2
· Workshop 4: Interview Prep - January 6
· Workshop 5: Resume 101 - January 27
· Workshop 6: Self Care - February 17
· Workshop 7: Investments and Budgeting - March 10
· Workshop 8: Leadership - March 31
We ask all students who are interested in the program to fill out this registration form: https://bit.ly/dwib-hs-rsvp
We ask students to join the Facebook Group we created for all members of the program: https://bit.ly/dwib-FB . This group will allow students to meet each other and stay informed about upcoming workshops and possible guest speakers.