Principal Updates
October 1, 2023
Hello West Campus Families,
Picture make-up day is Monday, October 2, 2023 (tomorrow). This week will also be a spirit week with students and staff dressing up along spirited themes. This week's rally theme is Tim Burton Movies.
We are making preparations for PSAT testing on Wednesday, October 11, 2023. For this test administration, students will need to bring their SCUSD Chromebook. If a student does not have an SCUSD issued Chromebook, we have available devices. Families must complete the technology usage form which can be found in the front office.
This past week we hosted College Night, thank you to all the families who attended and thank you to our presenters. Special thanks to our Foundation for supporting the event! Seniors will be receiving additional college support on Wednesday October 11, 2023 while our ninth through eleventh grade students take the PSAT or the PSAT 8/9.
We are excited to announce the beginning of our After School Program. We have partnered with ASSETs to bring a robust after school program – we will provide a complete tutoring schedule, however, the library will be open each day after school. Look for the full schedule to be published soon. Our start date is Monday, October 16, 2023.
We are asking that all families complete the application to attend – the grant is monitored by students registrations and sign-ins. Students can complete this form. Parents will need to complete this form.
Please be advised that small and medium PE clothing has arrived and is available for purchase in the front office.
Please read below for additional information including LCFF forms, senior parent meeting, and much more.
Thank you,
John McMeekin – Principal
In this week's news: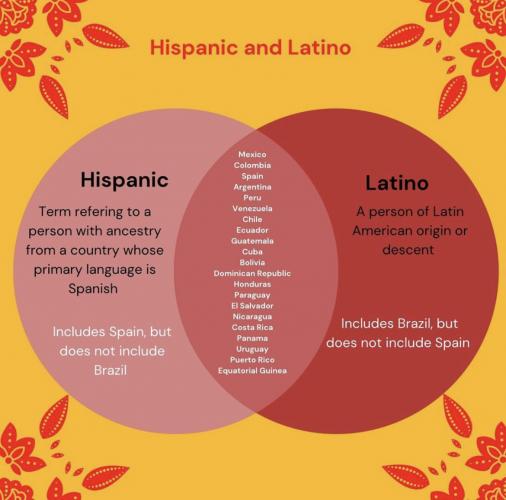 It is important to know that when it comes to terms like Hispanic or Latino, they do not mean the same thing. Hispanic is a term used for those whose first languague is Spanish and or it is there dominant languague while Latino/ Latina is for anyone with origin in the Latin American countries. Therefore it is important to know that someone might prefer the term Latino which includes countries that do not predominantly speak Spanish such as Brazil.
Fun fact: There is a total of 21 countries with their official language being Spanish.
College Night: Thank you to those who attended College Night! It was a successful event with a lot of attendees and interesting materials. Please check back on the wc-fe.org website for materials from the breakouts sessions.
Coffee with the Principal: Principal McMeekin is starting a monthly series to meet with parents over coffee. It'll be on the first Fridays of the month, starting this Friday, October 6, 8:45-9:15 AM, in the cafeteria.
Don't forget to complete the (Local Control Funding Formula (LCFF) Application. All families play a critical role in ensuring our Sacramento City Unified schools are properly funded. You can do your part by completing the required Local Control Funding Formula (LCFF) application. The deadline to turn in the LCFF application is October 31, 2023.