Cesar Chavez Youth Leadership Conference & Celebration
This Saturday 5/14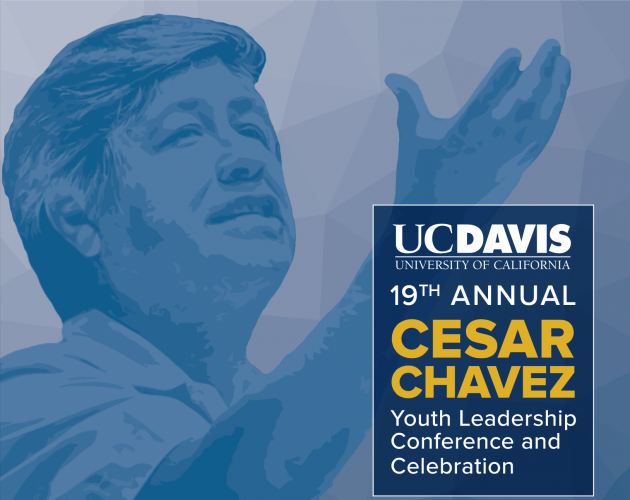 The Cesar Chavez Youth Leadership Conference and Celebration will take place on Saturday, May 14th, at UC Davis!
SCUSD will be providing transportation to this event. If students are interested in attending, pick up the field trip forms on Ms. Anderson's door in the counseling office. Deadline to submit forms was Friday, May 6th.
Flyer and agenda are attached.
Teresa Anderson, MS PPS
School Counselor, last names M-Z
West Campus High School
—
¡La Conferencia y Celebración de Liderazgo Juvenil de César Chávez se llevará a cabo el sábado 14 de mayo en UC Davis! SCUSD proporcionará transporte a este evento. Si los estudiantes están interesados en asistir, recoja los formularios de excursiones en la puerta de la Sra. Anderson en la oficina de consejería. La fecha límite para enviar los formularios es este viernes 6 de mayo.
Se adjunta volante y agenda.
Teresa Anderson, MS PPS
Consejero escolar, apellidos M-Z
West Campus High School