Feria de Educacion @ Sacramento State
Educational event for Spanish-speaking families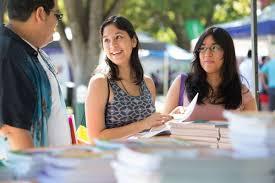 The purpose of Feria de Educación is to empower thousands of Spanish-speaking parents and students by providing them with information and resources to help them succeed in California's educational system, attend post-secondary education, and attain their professional goals.
Feria offers the following:
Educational Exhibitors
Workshops in Spanish
FAFSA Assistance
College Visualization Photobooth
Dreamer Clinic
Transfer Advising
CSU Apply Assistance
Campus Tours
Free parking and free transportation via SacRT.
For more details (in English and in Spanish), click here.