SCUSD College Fair @ McClatchy High School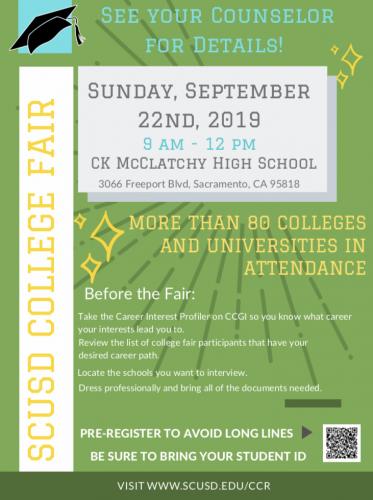 All SCUSD families are welcome to attend this college fair where more than 80 college admissions representatives will be available to talk about their colleges and answer questions.
Click to view the poster (enlarged). Save time by pre-registering in advance using this online form.