Virtual Back-to-School Night is Thursday
Meet your child's teachers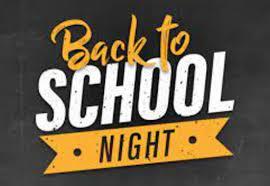 Our virtual Back-to-School Night will take place this Thursday evening with live Zoom meetings hosted by teachers.
Please see the attached document with the detailed schedule. You will be able to meet your child's teachers by attending the brief Zoom meetings in the same order as your child's school schedule.
The zero period presentations will begin at 6:00 pm, with each period following after. We will send out a document, similar to this one, that includes a detailed schedule along with Zoom links.
In addition to the schedule, we will include a short video welcome from the principal and our counseling team.
We look forward to seeing you then!