WCFE Fundraiser: Vince's Ristorante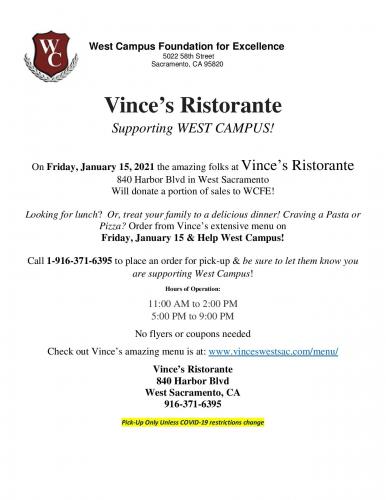 Hello Warrior Families,
Please come out to support West Campus and the West Campus Foundation for Excellence by ordering from Vince's Ristorate this Friday, January 15, 2021. They are located in West Sac and serve pizza and pasta with lunchtime and dinnertime hours available. There is not a coupon code or flyer necessary. Their phone number is (916) 371-6395.