2021-2022 AP Exam Registration
Update as of Sept. 20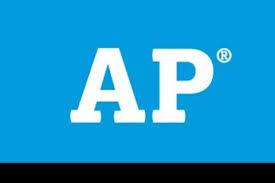 Hello Warriors,
Please review the following update from Dr. Versher, West Campus AP Coordinator:
The AP Exam registration deadline is November 15th, 2021. College Board deadlines do not offer much wiggle room, so please register for your exam on time.
How to register? If you are currently enrolled in an AP course, please reach out to your teacher as soon as possible to receive your AP join code. You must input the join code on your MyAP portal to secure your AP registration.
If you want to take an AP exam but do not have the particular AP class on your schedule, please input the join codes (below) in your MyAP portal;

AP Chemistry – 4APZDY

AP Chinese – E6VJRE

AP Physics C-Mech – V9LQR9

AP Psychology – Z7RzA4

AP Spanish Lang and Culture - GXMQWZ (only if you are NOT enrolled in the course).