AP Update Update 4/14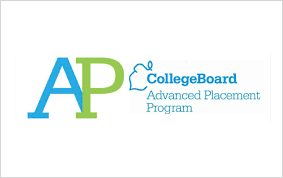 Download Instructions for the AP Testing APP
Dear AP Students,
This month, students should take two key steps needed to get ready for their digital AP® Exams:
•Step 1: Download and install the 2021 AP digital testing application and log in. Link: cb.org/ap2021examapp
•Step 2: Practice with example questions in the app.
If you are testing on site at West Campus or if you have a district chromebook at home, SCUSD tech services has already installed the app on the device. If you are using a Mac, PC, or personal device, please install the testing application asap and practice. Please note that West Campus will have chromebooks available for students who want to use a district chromebook for AP testing. Details for pick up will be forthcoming.
Update Regarding Changes to Exams
April 5th-9th, students had an opportunity to change their AP exams from in person administration to at home digital. Dr. V has manually changed over 300 exams based on requests provided from students. At this time, no further changes can be made to exams, except if you want to cancel your AP exams (details are below). Please check your MYAP app to review changes to your AP exams and to see the date and time of your AP exams. Be mindful that exam times are EST and not PST.
AP Exam Cancellation Notice
Students, if you are interested in cancelling your AP exam registration, please submit this form. You must specify which AP exams that you want cancelled. Please note that there is no opportunity to re-register for the AP exam after Dr. V cancels the exam. Deadline: 4/16/21. Link: https://forms.gle/Jj35wkfnBUJzEgnv5
Best,
Dr. V