AP Update Update 5/7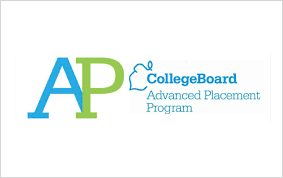 AP App instructions for SCUSD Chromebooks
Dear AP Students,
Yesterday, 5/6/21, Collegeboard sent directives that impact our testing plan.
Students cannot test on a computer we issue them on the day of the exam (i.e., from a cart here on campus). Based upon this article on the AP exam site, students can only test on a computer that is checked out to them in advance of testing day.
If you are currently enrolled in AP courses and will test at West Campus, you must retrieve a Chromebook asap.
If you currently have a SCUSD Chromebook, please follow these steps to access the AP App. Pictures are to the right of this post:
1. Restart the Chromebook.
2. Choose "sign in as a different account".
3. Apps should show at the bottom left of the screen.
4. Click on Apps.
5. It should be the bottom app or link.
6. It will either be 2021 Digital AP Exams or a hyperlink.
7. It shows a hyperlink the first time and then it installs the app so they see 2021 Digital AP Exams.
AP Exam Cancellation Notice
Students, if you are interested in cancelling your AP exam registration, please submit this form. You must specify which AP exams that you want cancelled. Please note that there is no opportunity to re-register for the AP exam after Dr. V cancels the exam. If you already submitted a cancellation request, please do not resubmit this survey unless you are requesting the cancellation of a different exam). Please use this link to check the status of your request.
Deadline: 5/12/21. Link: https://forms.gle/Jj35wkfnBUJzEgnv5
Best,
Dr. V