Congratulations to Girls Golf Team
GSL All League Champs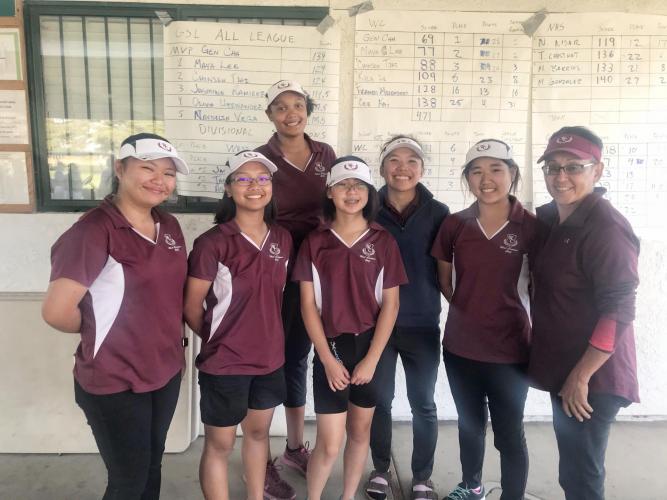 Congrats to the team for:
1. Winning 1st place as a team at the GSL All League Meet at Emerald Lakes and their individual placements!!
1st – Gen Cha
2nd – Maya Lee
3rd – Chinsen Tjai
2. Winning 1st as a team for the season.
3. Placing in the top spots for the season:
MVP: Gen Cha
1st runner up: Maya Lee
2nd runner up: Chinsen Tjai
Thank you to Coach Rebecca, athletes, and parents for representing West Campus Athletics! Go Warriors!