Current Juniors: Cal Poly Virtual Mentorship Program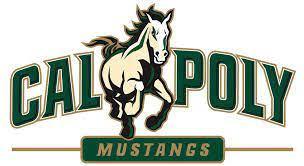 At Cal Poly, San Luis Obispo our Admissions team believes our collective effort to support students' academic journey starts at West Campus. It's an honor to announce our virtual Mustang Mentorship program and the exclusive openings for your current 11th grade students. We will match Cal Poly student volunteers (Mustang Mentors) with select high school juniors (Mentees) for a year-long virtual mentorship opportunity to promote peer-to-peer social engagement and college knowledge.
We created this virtual mentorship program to be simple, cost free, and with no additional work for counselors, teachers, or school leadership. Please, see the attached PDF Mustang Mentorship program flyer for full details, the application link, and program benefits and share with your eligible junior students.
(Deadline Extended) Applications are due by Friday, April 9th, 2021!