Flower bulb orders accepted through Dec. 1st
Help raise funds for our graduation!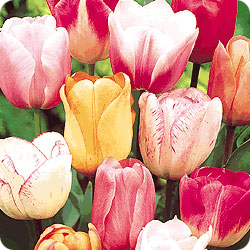 Please remember that online orders can be accepted for Dutch Mill flower bulbs through December 1, 2019. Buyers purchase directly via this link, and the orders will be shipped directly to the address they provide. Orders usually ship out within 48 hours of when the order is placed.
The Class of 2022 will keep 50% of the proceeds, which will help fund our graduation. Thank you very much for helping to support our class!!