NEW Update on AP Exams
Testing guide is now available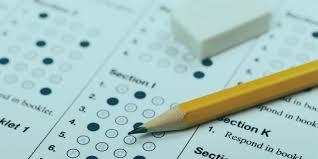 * Updated on 4/3/20 – new test dates have been announced *
** Updated on 4/30/20 — link to AP testing guide has been added **
Because schools are impacted by the COVID-19 pandemic, the Advanced Placement (AP) exams will be very different this spring. They will be 45-minute, open-book/open-note exams, and they will be taken at home. Students can either take the test online OR submit a photo of handwritten work.
Test dates will be May 11 through May 22, with makeup exams scheduled for June 1 through June 5. Be sure to confirm the new date and time for your specific exam(s).
Click here to read a detailed update, posted on 4/3/20 by the College Board. (The College Board is the organization that administers AP and other standardized exams.) Please review this update carefully, as it contains a great deal of important information that will help students do their best on these exams.
Please review this AP Testing Guide, which contains a great deal of useful information.
If we receive further details that would be of particular help to West Campus students, we will post them here.