Solo Flyer & Scholarship Recipient
Congratulations, Tyler Pierson!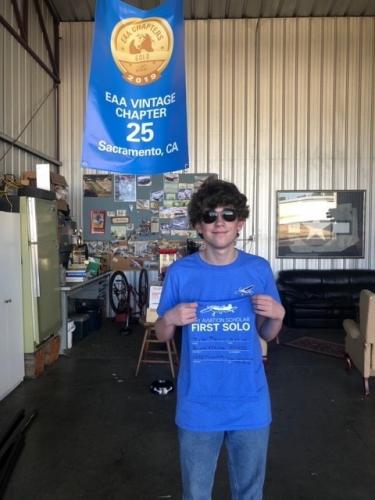 West Campus sophomore Tyler Pierson just accomplished an exciting milestone — he flew solo in a Cessna 150, not once but FOUR times in a single week! Read all about this amazing accomplishment here.
Tyler won a scholarship to attend the Experimental Aircraft Association (EAA) Air Academy in Wisconsin, where he will get the opportunity to further develop his love of aviation, and he was awarded a $10,000 Ray Aviation Scholarship through EAA to complete his pilot training!!!
West Campus students, you never fail to impress us with your amazing accomplishments — both in school and out! Keep up the great work, Tyler. Your Warrior family is so proud of you!