Submit Your Yearbook Portrait
...and other photos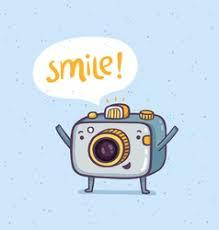 Hello Warriors, by March 6, please submit individual portrait photos for the yearbook:
Class of 2024
Class of 2023
Class of 2022
…and seniors who can't take pictures at Prestige
Portraits must be taken from the chest up. To submit, use the link www.hjeshare.com and code westcampus2021. (You can also submit general yearbook photos at this site.) The photo format must be .jpg or .jpeg or .png.
(Senior portraits with Prestige Studio are due March 13.)
Also, please ORDER your yearbook now for the best pricing: Use the code 12396 at www.yearbookordercenter.com. Be sure to add your student's name to your purchase.
Yearbook PRICES are as follows:
$65 until 3/12 [extended to 3/15]
$70 until 3/16
$75 until 3/20
$80 until 3/22
$85 until 3/24
$90 until 3/26
Yearbook sales END on March 26.
Senior Quotes for the yearbook are due March 6. Students can edit after submitting, and there is a maximum character count of 180. Use this link: https://forms.gle/QBfSbqqxpMeNGKHJ9
Information regarding Senior Ads : please use this direct link
https://www.yearbookordercenter.com/general/homepage?portal=true
If you have further questions, please contact Vice Principal Dr. Versher at elysse-versher@scusd.edu.
Thank you for helping us create the best possible 2020-2021 West Campus High School yearbook!