Summer Assignments
This list is being updated on an ongoing basis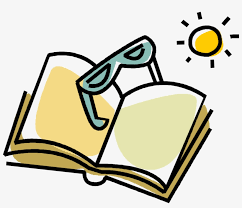 Be sure to check back here periodically. We will add to this list as we receive additional information from teachers. Not all teachers are communicating their assignments through this site; students might receive assignments directly from their teachers.
AP Biology — Mr. Mapplebeck
No summer reading

AP Calculus BC – Mr. Prashar
Please review assignments posted in Google Classroom

AP English Language & Composition — Ms. Moore
Born a Crime by Trevor Noah (students may read OR listen to the text in audiobook format)

AP English Lit — Ms. Tran
Click this link for assignment.

AP French – Mr. Spycher
Complete the Cahier d'été as directed & read Petit Pays

AP Music Theory — Mrs. Fonseca
Please join Google Classroom (code qii4qgt) to see the summer assignments, which will allow you to learn or review basics in music notation. You can email Mrs. Fonseca at Briana-Fonseca@scusd.edu if you have any questions.

AP World History — Ms. Scott
Click this link for assignment.

Band — Mrs. Fonseca
New students: Please email Mrs. Fonseca at westcampusband@gmail.com or Briana-Fonseca@scusd.edu with your name, what instrument you play/if you will be joining colorguard, and any questions you have about the program. Follow our Instagram page @wcmarchingband to stay connected and learn about music for Music Mondays!

Returning Students: Stay connected for Music Mondays via email and the WCMB Instagram account @wcmarchingband. Continue working on the ensemble warm-ups and videos related to your instrument under the "Online Music Access" tab on Google Classroom.

English 9 College Prep — Mrs. Bell, Ms. DeSio, Ms. Thackeray
Students will read The Hunger Games by Suzanne Collins (further instructions to follow soon)

English 11 College Prep — Ms. Tran
Click this link for assignment.

HP Chemistry — Mr. Mapplebeck
No summer reading

Music Appreciation — Mrs. Fonseca
No summer assignments, but preparing an online music source that allows you to create a playlist is recommended for the fall.
Students, have a great summer! We miss you and can't wait to see you in the fall!