Engineering Mini University @ UC Berkeley
Applications due 2/26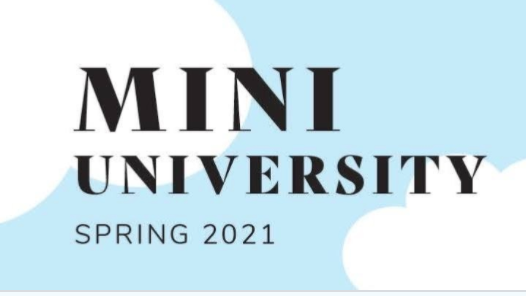 UC Berkeley's Mini University will be held virtually for three days, from March 8-10, for approximately two hours each day.
All genders are welcome to apply.
Students from first-generation, low-income, and/or minority backgrounds are especially encouraged to apply.
Apply here: https://tinyurl.com/minius21
Apply by: Friday, February 26, 2021, 11:59 PM
Spots are limited, and applications are accepted on a primarily first-come first-serve basis, with priority given to students from underserved communities
High school students will learn about majors/careers in engineering through hands-on engineering activities, talks from professors, and interactions with Berkeley engineering students and organizations.
This program would be beneficial for students who may be considering a major or career in the STEM fields, but have not had significant exposure to science or engineering outside of the classroom.
Mini University is hosted by the Society of Women Engineers at UC Berkeley.