Amazon Funds New Computer Science Program
AP Computer Science will start in the fall of 2020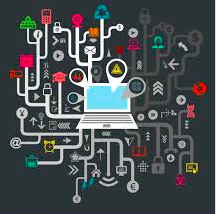 We are extremely happy to announce that West Campus has been selected to participate in the 2020-21 Amazon Future Engineer program to help expand computer science education at our school!
Amazon and their curriculum provider, Edhesive, work to inspire, educate, and train students to pursue careers in computer science. By being selected for this program, West Campus will be able to offer our first AP Computer Science course, starting in the fall of 2020. The Amazon Future Engineer program will provide us with curriculum materials, professional development for our teachers, and opportunities to connect with Amazon engineers.
We are excited to launch this program at West Campus in the coming months. Parents and students who are interested in learning more about our computer science initiative should email Mr. Mica Brown, our Engineering, Programming, & Technology Teacher. Follow us on Instagram using westcampusengineering.
Mr. Brown will be at the Virtual CSTA conference on July 13 and 14.
Topics of interest. Computer Science for Social Good. Programming CS for Art and Music. An inclusive classroom for AP Computer Science. Problem Solving in CS. Collaboration and Online strategies for a student centered CS classroom. He'll be sharing information on his website.