Senior Announcements (Feb. 2022)
Important Info for Class of 2022 Families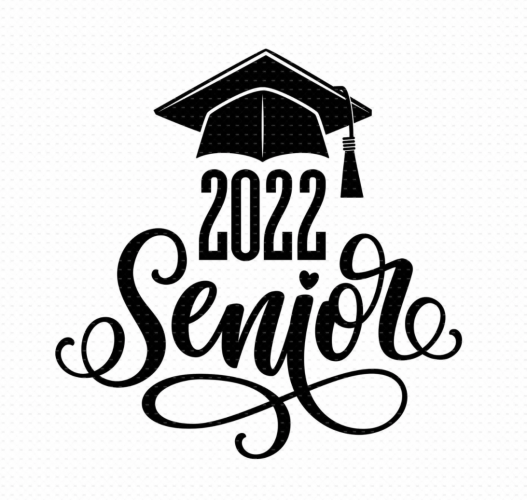 Dear Senior Families.
We hope you had a wonderful holiday season. This year is moving swiftly, and we wanted to provide dates and updates on some senior events:
Graduation has been confirmed and will take place June 15th at 6:30 PM at Sutter Health Park. More information will follow closer to the date.

Our See's candy fundraiser was a success! We raised just under $2000, between the in person and online sales. Thank you for all of your support!

The last dates for senior portraits were Jan. 18 and Jan. 19:
https://westcampus.scusd.edu/event/senior-portraits-campus

Senior superlatives for the yearbook were due Jan. 24th using this Google form:
Senior Superlatives Nominations (google.com).

Senior quotes for the yearbook are due March 1st using this Google form:
https://docs.google.com/forms/d/e/1FAIpQLScgSxEew1gN8eF_Q0QN2Dd6c9zBRvabZPImWmi5YCd-tO7zJg/viewform

The deadline to purchase a senior ad for the yearbook was Jan.31.

Jostens - It's time to get ready to order your cap & gown for graduation. You also have the option of ordering graduation announcements and more! Please see details below about ordering through Jostens:

Below you will find a vidreach view link that will take you to an introductory video talking about orders, graduation announcements, and class rings, and another link to our store on the Jostens website. You will need to order your cap and gown through this website. If you have any questions, you can email our Jostens representative Ken Caldeira at ken.caldeira@jostens.com or call 916-989-3909.

https://view.vidreach.io/viewer/reach/ea528bb5-6689-4dc2-8dd0-afcd43ca5f49/39527274-d6a8-406a-9759-6f72dbcdb1db/c1e04b5c-4b86-4b3b-a79b-ed68212b774e?pk_campaign=39527274-d6a8-406a-9759-6f72dbcdb1db

https://www.jostens.com/apps/store/customer/1006567/West-Campus-High-School/

Prom is scheduled for June 4th from 7 to 11 pm at the Automobile Museum. More information to follow.

We are working on Grad Night events which will take place the night of graduation until early the next morning. Since this class has done an amazing job fundraising and the West Campus Foundation has supported us each year through their generous annual donations, entrance to this event should be free for every senior. More information to follow.

The senior trip begins the morning after graduation, June 16, with an early Sunday morning, June 19, return (3 AM). Students can still sign up for the trip – see attached flyer. The last payment for the trip is due March 7th.

The senior class, under the leadership of four incredible officers and many hours of other seniors, has won the last two rallies.
Finally, we held a senior family meeting via Zoom on Wednesday, February 9, to discuss these and other matters. Here's a link to the slideshow from that meeting.
We know the year is moving swiftly and can't believe this group is about the graduate. Let's all work to make it a wonderful last semester for the Class of 2022!
Warmly,

Shawna Bell and Briana Fonseca
Class Advisors